School Kits by SchoolKidz
GUADALUPE SCHOOLKITS ORDERING OPEN
---
Every year, Guadalupe partners with SchoolKidz to allow parents to stock up on school supplies before the school year begins. Here is the School Kit process breakdown, which includes how to order your School Kit.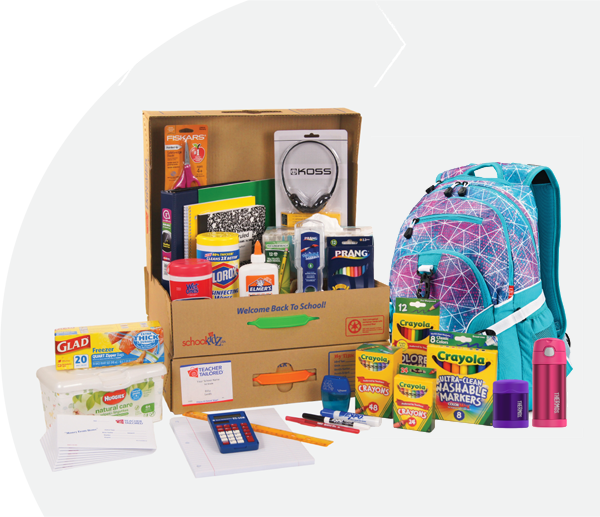 SchoolKits Ordering
SchoolKits for the 23/24 school year are noqw available for purchase using the button below. SchoolKits are avaialble to purchase till 6/9/23. The ordering website is http://www.shopttkits.com/ and be sure to copy the account # 12383, which is required to access the Guadlaupe SchoolKit store.
---
More Info About SchoolKits
Each year the teachers in each grade provide SchoolKidz with a list of supplies needed for the coming school year. SchoolKidz curates a custom SchoolKit for each grade, save parents time and money by purchasing before the new school year begins.
Parents can order their SchoolKit directly from SchoolKidz, on the launch date listed above. Due to shipping restraints, the SchoolKits ordering window. The 23/24 SchoolKit ordering window will be from 5/1-6/9.
During the summer, the SchoolKits you ordered will be delivered to your student's classrooms. After school has started, your student's teacher will either inform parents the SchoolKits have been received by your student, or send home the empty SchoolKit box.
Some students might have their empty brown box sent home for recycling purposes. (Some families like to use the box to store their student schoolwork sent home.)
---
Missed the Order Window or Prefer to Shop Local?
If you prefer to order locally or have missed the current school year window listed above. You can find a complete list of supplies for each grade on the Guadalupe District Website. Use the button below to find your grade list.
---
Window Order Closed But Would Like to Still Order?
If you would like to take advantage of SchoolKidz's prebuilt discounted boxes. You can purchase them after the Guadalupe SchoolKits window has closed. Please note that there may be a shipping delay, and be sure to pay attention to the shipping estimate before check-out.
---
If you have questions about SchoolKits or are having issues ordering your kits. Please email [email protected].