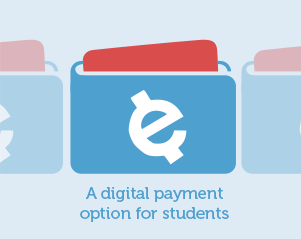 The Guadalupe Book Fair just got a little easier for parents!
Are you worried about giving your student cold hard cash to buy books? You can now setup a eWallet that allows you to give your student a budget and eWallet charge slip that will be scanned at purchase. eWallets can be setup starting two weeks prior to the book fair.
eWallet setup
Go to the Guadalupe Scholastic eWallet Page
Scroll down to the green eWallet section
Click on "Get Started"
Next page, click on "Go to eWallet."
Choose to Sign-in or Register and complete the following action
Complete all the necessary fields to setup one student eWallet.
Additional student accounts can be setup.
Print the eWallet scan code and give it to your student.
eWallets can be setup starting two weeks prior to the Book Fair.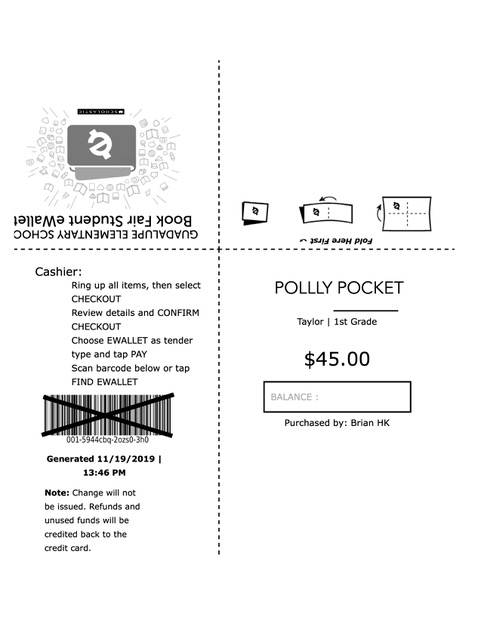 Pictured above is an eWallet scan sheet. Give this printed sheet to your student and they will hand this to the cashier to pay for their purchases.
Forgot to give your student the scan sheet?
Did your student loose the scan sheet?
Don't worry! Cashiers will have a print out of all students who have eWallets setup.
Remember to setup your eWallet before the first day of the book fair. We cannot guarantee we will have the scan code available once the book fair is running.
Questions? Email [email protected].