Year-Round Card Discounts
MINTED
Minted.com has made changed our discount code to a YEAR ROUND Discount Code – the code gives you 20% off your order and minted.com donates 15% of your order total directly to GHSC! Use our discount code during checkout.
Discount code: FUNDRAISEGUADALUPE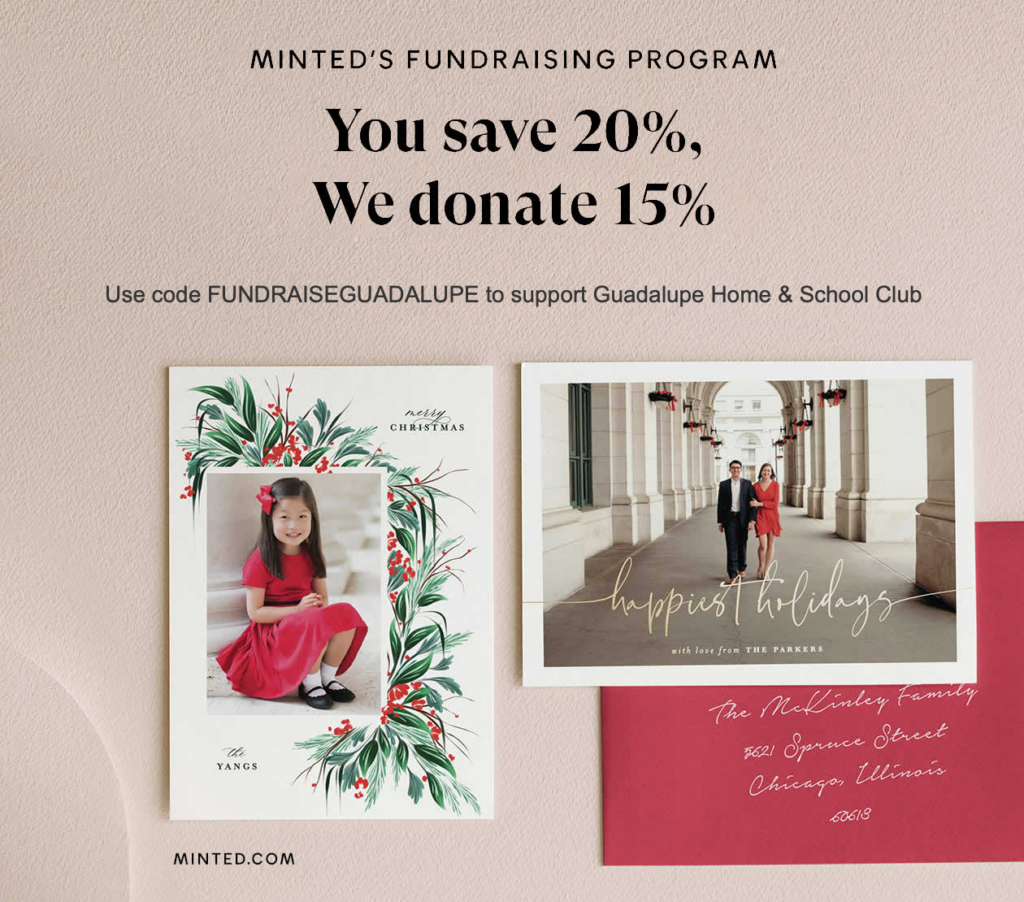 ---
Shutterfly
Sadly Shutterfly has ended there partnership program allowing use to host card fundraiser.