Every year, the Guadalupe Home & School Club hosts an Ice Cream Social on Campus to kick off the school year. All Guadalupe families and staff are invited to this evening of frozen treats and a chance to build community.
Ice Cream Social is 9/6 @ 6PM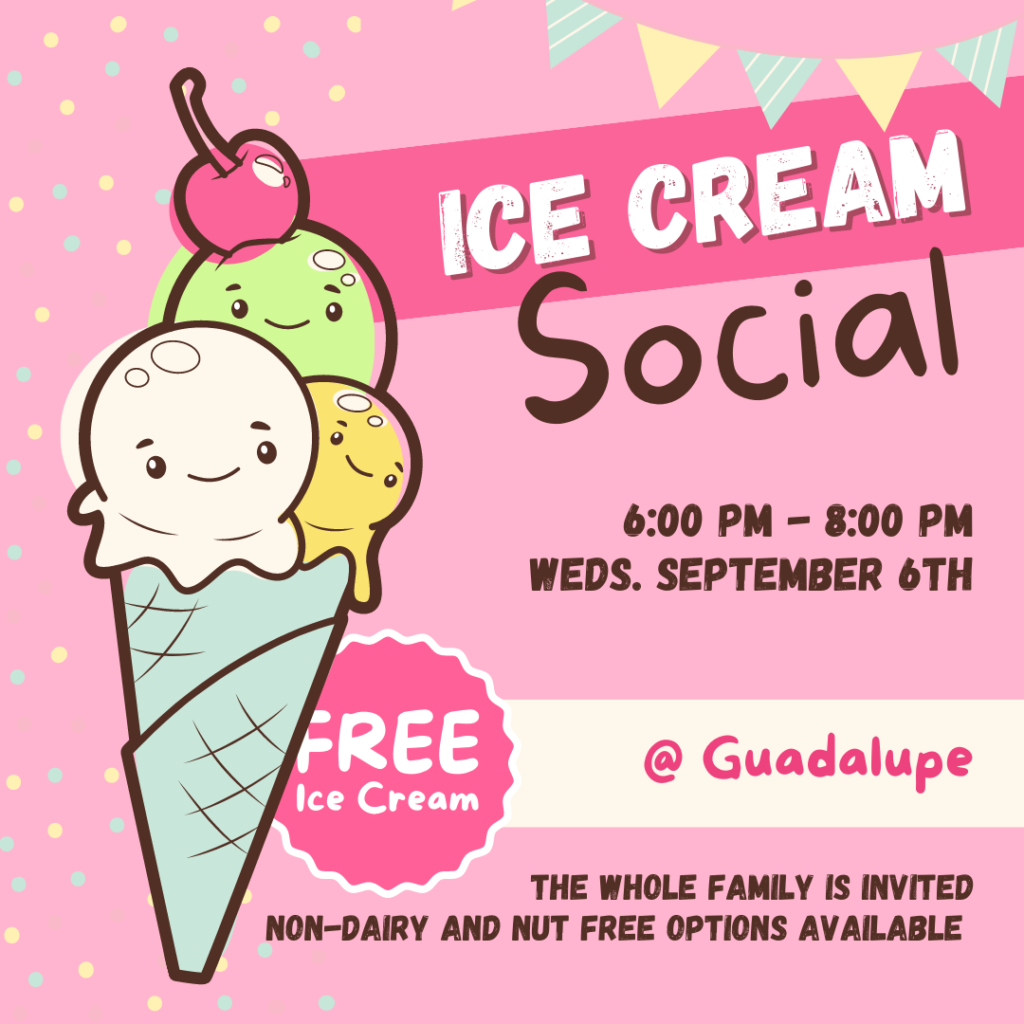 Whether you are there to pile on the toppings, see old friends, or make new ones, coming back together as a community is the best part of the Guadalupe Ice Cream Social. Join us on campus for something sweet while exploring the campus. Concerned about allergies.
Come check out our Allergy-Aware Ice Cream Bar, which offers nut-free options of ice cream and toppings, along with dairy-free options. Some families even come with dinner but start with dessert before it melts away!
We are always looking for parents to help with this event, including scooping ice cream.
Please head over to the GHSC.NET/TOOLKIT to sign-up on the VOLUNTEER INTEREST FORM.