School Kits by SchoolKidz
Every year, Guadalupe partners with SchoolKidz.com, to provide parents the opportunity to stock up on school supplies before the school year even begins. Here is the breakdown of the School Kit process, which includes how to order your School Kit.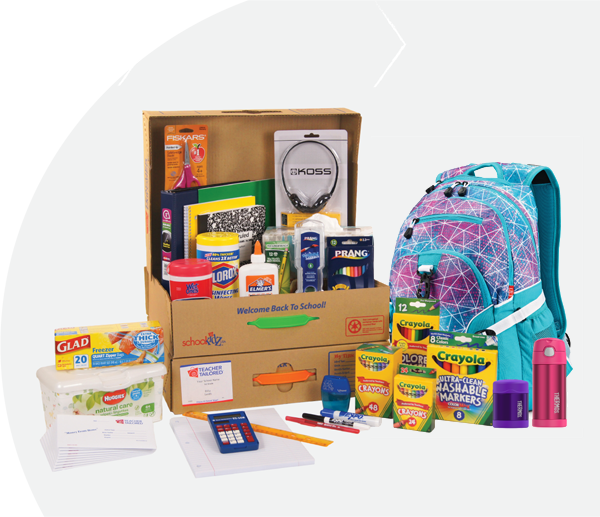 School Kits Ordering Deadline has Passed!!
For families who ordered a school kit for the 21/22 school year, the kit will be delivered to your student's classroom. An email will be sent out to the families who ordered that they have been given to your student in the first two weeks of school. Some student might have their empty brown box sent home for recycling purposes. (Some families like to use the box to store their student schoolwork that is sent home.)
If you missed ordering, you have two options!
Visit Schoolkidz.com and build your own kit to be delivered to your home. To find your class materials list, go to the SCHOOL KIT CONTENT LIST BY GRADE. Please note the PDF includes all six grade;, scroll down to the page that shows your grade in the upper left-hand corner.
Parents can go shopping on their own. You can find your grade class materials list by going to SCHOOL KIT CONTENT LIST BY GRADE.
If you have questions about School Kits or are having issues ordering your kits. Please email schoolkits.ghsc@gmail.com