School Kits by SchoolKidz
GUADALUPE SCHOOLKITS ORDERING HAS ENDED
Teacher-curated kits are no longer available to order. Don't worry if you missed the ordering window. SchoolKidz does offer basic school kits for order through their main website. Click the link below to order yours today; shipping will be made to your home and not school.
---
Every year, Guadalupe partners with SchoolKidz.com, to provide parents the opportunity to stock up on school supplies before the school year even begins. Here is the breakdown of the School Kit process, which includes how to order your School Kit.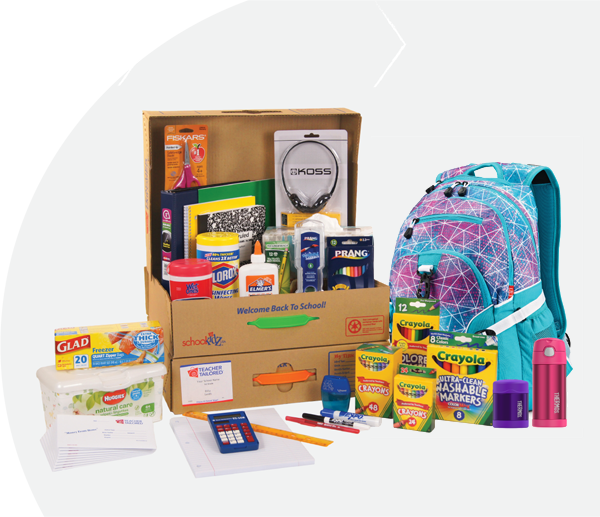 SchoolKits Ordering
In Spring (April-May) Guadalupe will announce SchoolKits are available for purchase here on GHSC.NET, and we will make the announcement in the Guadalupe Newsletter and on the GHSC Facebook Group. These kits will be distributed in following school year.
More Infor About SchoolKits
Each year the Guadalupe Teachers provide SchoolKidz with a list of supplies needed for the coming school year. Each grade has a SchoolKit based on the list.
Parents can order their SchoolKit directly from SchoolKidz, starting on the launch date provided. Due to shipping restraints, the SchoolKits ordering window is only available for one month.
The SchoolKits will be delivered to your student's classrooms. An email will be sent out to the families who ordered that they have been given to your student in the first two weeks.
Some student might have their empty brown box sent home for recycling purposes. (Some families like to use the box to store their student schoolwork sent home.)
---
If you have questions about School Kits or are having issues ordering your kits. Please email schoolkits.ghsc@gmail.com