Year-Round Card Discounts
MINTED
Minted.com has made changed our discount code to a YEAR ROUND Discount Code – the code gives you 20% off your order and minted.com donates 15% of your order total directly to GHSC! Use our discount code during checkout.
Discount code: FUNDRAISEGUADALUPE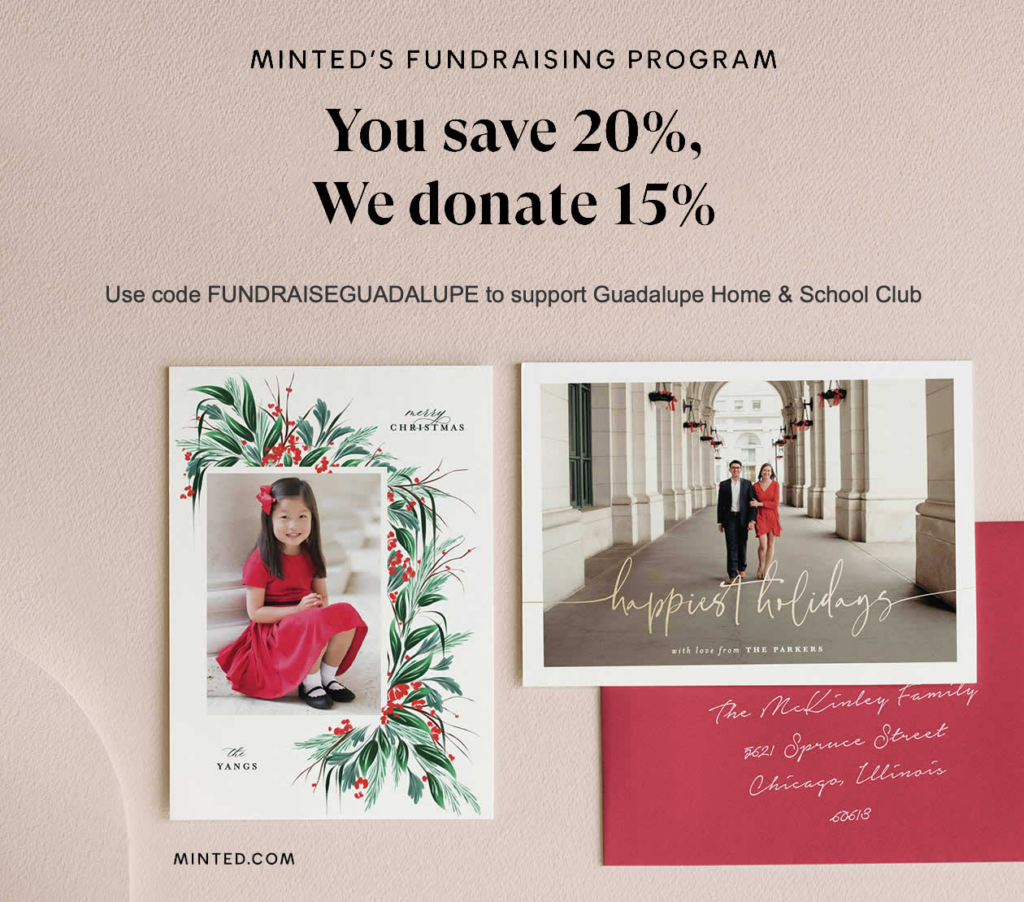 ---
Shutterfly
Shutterfly offers the GHSC exclusive web address ALL YEAROUND. Simply go to the GHSC Storefront URL and use current discount code available on their website. We have discounts fron 50% to 75% off orders on Shutterfly. When you process your order 8% of your order total will be donated todirectly to GHSC.