Overview
The Guadalupe Home & School Club (GHSC) is a 501 (c)(3) non-profit organization whose sole mission is to provide enrichment opportunities for all Guadalupe Elementary students – supplementing the school's core curriculum and making the school experience richer for both students and families. // Tax ID #77-0336405
---
Board Members // 2019-2020 School Year
*excuse the strange emails, we have been getting a ton of spam/scams and trying to avoid that for the time being
President(s) – president (dot) ghsc (at) gmail (dot) com 
Sarah Prasad & Carmen O'Hehir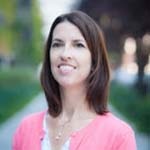 Sarah Prasad is mom to Dillan and Lily, who are only 14 months apart. Developmentally they are very close; they have lots of fun with activities, projects, and games together. She is an English major that teaches Critical Thinking and Composition at SJSU and her husband is a math major working in tech, so they have quite a range in their family. However one thing they always agree on is the importance of education. Sarah hopes to contribute to the learning atmosphere at Guadalupe.
Carmen O'Hehir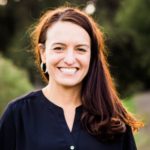 Carmen O'Hehir has worked in finance and sales/business operations for 15+ years. She has two kids who love attending Guadalupe, Garion, a 5th grader, and Arianna, a 3rd grader. In her spare time she enjoys running, hanging out with friends, and attending her kids sporting events.
Vice President – vicepresident (dot) ghsc (at) gmail (dot) com
Joyce Wong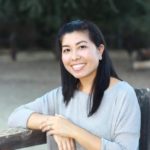 Joyce Wong, a mom of three daughters, two of whom are entering 1st grade at Guadalupe, is a seasoned high school English teacher at one of our Bay Area's high schools. She also is the owner of Mill Creek Academy and College Consulting Experts, programs that support all things education. Joyce is excited to be joining the Board as the Vice President and looks forward to supporting the Grizzly family.
Secretary – secretary (dot) ghsc (at) gmail (dot) com
Treasurer – treasurer (dot) ghsc (at) gmail (dot) com
Astrid Obermeir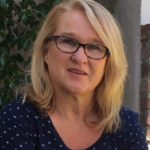 Astrid Obermeir moved to San Jose about 15 years ago from Germany with her husband and son, Taylor, who always keeps them on their toes. She works part time as an accountant but when she's not working she enjoys spending time with her family, working out, and meeting new people.
Volunteer Coordinator – volunteer (dot) ghsc (at) gmail (dot) com
VACANT
Communications Coordinator – communications (dot) ghsc (at) gmail (dot) com
Sarah Mettler
*All board roles and descriptions can be found in HERE