Overview
The Guadalupe Home & School Club (GHSC) is a 501 (c)(3) non-profit organization whose sole mission is to provide enrichment opportunities for all Guadalupe Elementary students – supplementing the school's core curriculum and making the school experience richer for both students and families. // Tax ID #77-0336405
---
2020-2021 Board Members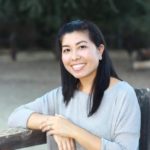 Joyce Wong, a mom of three daughters, two of whom are entering 3rd grade at Guadalupe, is a former high school English teacher at one of our Bay Area high schools. She also is the owner of Mill Creek Academy and College Consulting Experts, programs that support all things education.
Joyce is excited for her new role as co-President and looks forward to supporting the Grizzly family.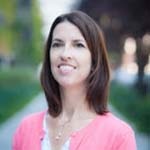 Sarah Prasad is mom to Dillan and Lily, who are only 14 months apart. Developmentally they are very close; they have lots of fun with activities, projects, and games together. She is an English major that teaches Critical Thinking and Composition at SJSU and her husband is a math major working in tech, so they have quite a range in their family.
However, one thing they always agree on is the importance of education. Sarah hopes to contribute to the learning atmosphere at Guadalupe.
---
---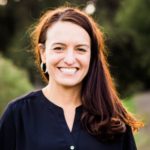 Carmen O'Hehir has worked in finance and sales/business operations for 15+ years. She has two kids who love(d) attending Guadalupe, Arianna, a 4th grader at Guadalupe and Garion a 6th grader at Dartmouth.
In her spare time, she enjoys running, hanging out with friends, and attending her kids sporting events.
---
---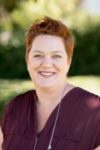 Hello There. I'm Carrie Caggiano-Ward, mom to second grader Jack Ward. I was born and raised here in Almaden. I come from a family of local farmers and have had the opportunity of watching our area grow and develop over the years. I work as a local real estate agent with Coldwell Banker and my husband works as an engineer in the semiconductor industry.
For fun we spend our weekends camping, boating, and playing with our boxer Duke.
---
---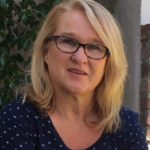 Astrid Obermeir moved to San Jose about 15 years ago from Germany with her husband and son, Taylor, who always keeps them on their toes.
She works part-time as an accountant but when she's not working she enjoys spending time with her family, working out, and meeting new people.
---
---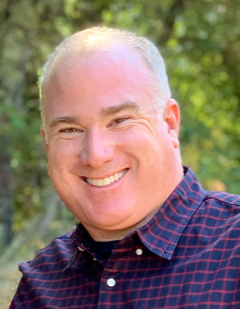 Brian Holloman-Kincaid is a native to the Bay Area and a proud stay-at-home parent of 3 kids who attend Guadalupe and Dartmouth. A 7+ year veteran volunteer at Guadalupe Elementary, he's enjoyed helping create large community events for Guadalupe families to enjoy.
Brian worked in project and database management before starting a family.
---
---
Are you interested in getting your toes wet and work with the GHSC Board? We are looking for parents to help us with the many events and program Chair positions that are VACANT. Check out the detailed list of Chair Position.
Interested in joining our board next year? Job descriptions for the board can be found in the GHSC Bylaws.