IMPORTANT DATES: SEPTEMBER 2018
(All dates tentative and subject to change)
Thursday, September 6, 2018 – GHSC Ice Cream Social // 6-8 pm in the quad, volunteer today, sign up HERE
Thursday, September 6, 2018 – Classroom Giving Drive Ends!
Friday, September 7, 2018 – 1st GHSC Newsletter gets delivered! Check your student's backpacks!
Friday, September 14, 2018 – Principal's Coffee/GHSC Meeting // 8:15 am – 10 am in the staff lounge. Join us ALL WELCOME!
Wednesday, September 19, 2018 – Walkathon Day! // See below and HERE for details
Wednesday, September 26, 2018 – 1st GHSC After School Movie // Join us for the Incredibles from 1:15 pm – 3:30 pm. Purchase your tickets in our My School Anywhere store. Volunteer details to come…
Reminders: We update our Facebook Group with fun events and information so make sure to check it the out and you can always find all this information in case you forget on our GHSC calendar HERE. Thank you!
---
IT'S WALKATHON TIME! SHOW YOUR GRIZZLY POWER!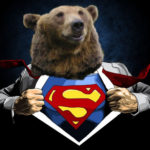 The Walkathon is HERE and we need our Guadalupe community to UNITE together to make it a huge success!
When: Donations can start NOW until September 19, 2018, the date of the live Walkathon on campus. VOLUNTEER TODAY! Sign-up HERE: http://bit.ly/2nqL25G 
Where: Donations can be made at our Walkathon website HERE: http://bit.ly/grizzlypower. Make sure to share with family and friends, any donation helps! THEN, make sure you stop by on Walkathon day and cheer for our awesome students! September 19, 2018 8:30 am – 12:00 pm. See HERE for details and time for each grade level.
Why: All the funds raised by this year's Walkathon will be used THIS YEAR to fund all the wonderful programs that the district can't afford. Such programs like: Art Vistas, Ceramics, Project Cornerstone, Starting Arts, and Recess 101.
WE CAN'T DO IT WITHOUT! THANK YOU FOR YOUR SUPPORT!
---

CURRENT VOLUNTEER OPPORTUNITIES:
Much, Much, Much More…. HERE
SaveSave
SaveSave
SaveSave
SaveSave
SaveSaveSaveSave
SaveSave
SaveSave
SaveSave
SaveSave
SaveSave
SaveSave
SaveSave
SaveSave
SaveSave
SaveSave
SaveSave
SaveSave
SaveSave
SaveSave
SaveSave
SaveSave
SaveSave
SaveSave
SaveSave
SaveSave
SaveSaveSaveSave
SaveSave
SaveSave
SaveSave
SaveSave
SaveSave
SaveSave
SaveSave
SaveSaveSaveSave
SaveSave
SaveSave
SaveSaveSaveSave
SaveSave
SaveSave
SaveSave
SaveSave