IMPORTANT DATES: OCTOBER 2018
(All dates tentative and subject to change)
Friday, October 5, 2018 – GHSC Newsletter Delivery // Check you student's folders and stay up to date. Catch up on old newsletters anytime HERE.
Friday, October 19, 2018 – NO SCHOOL // Professional Development Day
Monday, October 22, 2018 – CNO Chipotle // Details to come…
Wednesday, October 24, 2018 – GHSC Meeting in the Staff Lounge from 6:30 – 8:00 pm. ALL WELCOME!
Friday, October 26, 2018 – Guadalupe Movie Night hosted by the 5th Grade Class // Free to all, but there will be concessions for sale. Bring your blankets and chairs and join us for a fun family friendly evening.
Wednesday, October 31, 2018 – HALLOWEEN

!

// See your individual classrooms for details on costumes and parades.
Reminders: We update our Facebook Group with fun events and information so make sure to check it the out and you can always find all this information in case you forget on our GHSC calendar HERE. Thank you!
---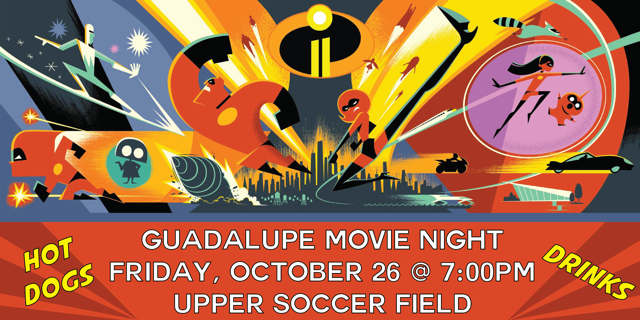 ---

CURRENT VOLUNTEER OPPORTUNITIES:
YEARBOOK – THIS POSITION IS TOP PRIORITY
Much, Much, Much More…. HERE
SaveSave
SaveSave
SaveSave
SaveSave
SaveSaveSaveSave
SaveSave
SaveSave
SaveSave
SaveSave
SaveSave
SaveSave
SaveSave
SaveSave
SaveSave
SaveSave
SaveSave
SaveSave
SaveSave
SaveSave
SaveSave
SaveSave
SaveSave
SaveSave
SaveSave
SaveSave
SaveSaveSaveSave
SaveSave
SaveSave
SaveSave
SaveSave
SaveSave
SaveSave
SaveSave
SaveSaveSaveSave
SaveSave
SaveSave
SaveSaveSaveSave
SaveSave
SaveSave
SaveSave
SaveSave