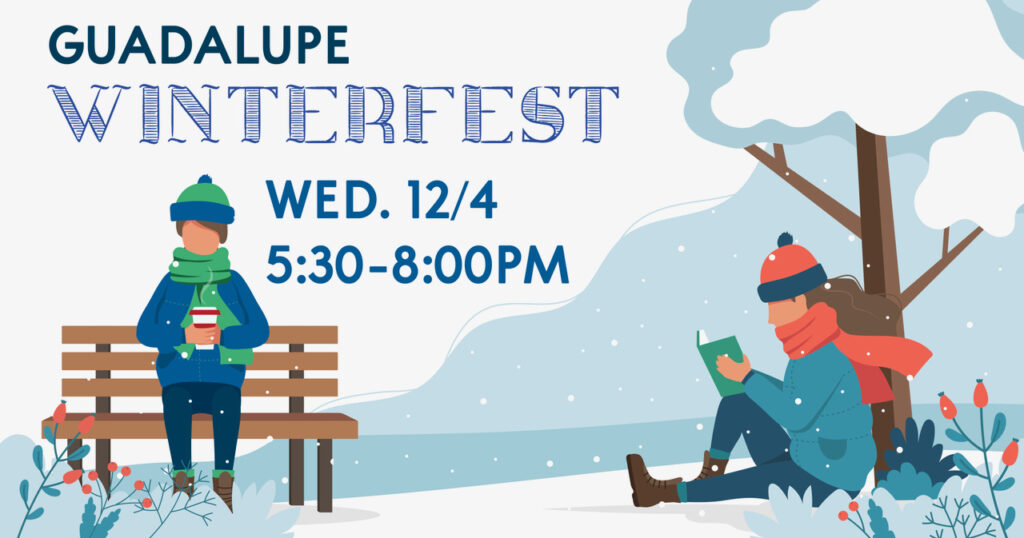 Winterfest combines all our favorite things (community, good soup, and reading)! Wednesday, December 4th from 5:30 – 8:00 pm
Soup + Hot Chocolate + Desserts
Homemade soups made by some of Guadalupe's fabulous parents will be served in the cafeteria starting at 5:30 pm. Soup and drinks are FREE to all! Hot chocolate, dessert, and other yummy baked goods will be sold for $1.00 each. (Volunteer to bring a soup/dessert on GHSC Toolkit.)
Teacher Readings
All your favorite teachers will be reading some of THEIR favorite books aloud to students. Check back for the complete schedule so you don't miss your teacher's reading time.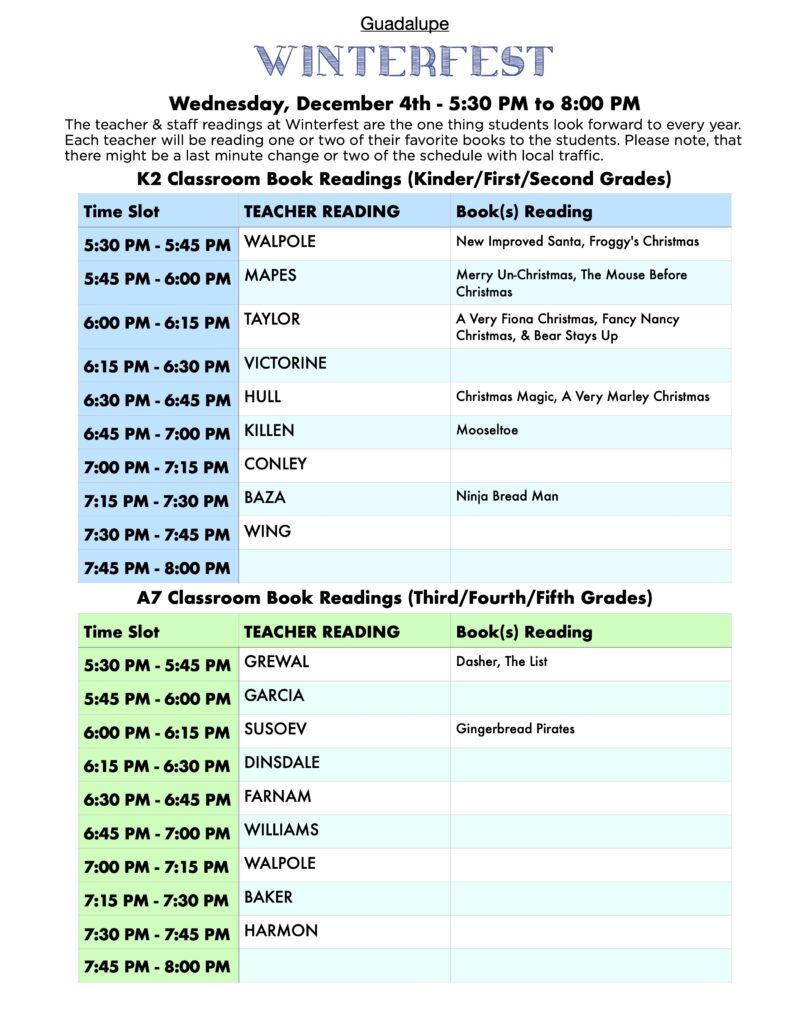 Book Walk
The fabulous Book Walk will be hosted in the Kinder rooms this year. Walk your way into prizes like gift certificates for the Book Fair, free hot chocolate, or a free dessert!
Scholastic Book Fair
The Book Fair will be open from 5:30-8:00 pm the entire night of Winterfest. The Book Fair is on a shortened three day schedule so Winterfest is the perfect time to do some shopping. Come get great books for both teachers and students!
Check out the new eWallet payment option for your student.
Volunteer
We need YOUR help to put on this favorite December event. Please sign up to bring a soup, loan us a crockpot, bring a favorite dessert, ladle out soup, setup, or clean up on GHSC Toolkit.