VOLUNTEERS NEEDED
Volunteering is easy – Clicking the SIGN-UP NOW link below will bring you to the GHSC Toolkit where you will find a volunteer sign up link on the main page. Each opportunity has short description about the position or opportunity. If you have any questions about volunteerings, contact the email address provided or send an email to volunteer.ghsc@gmail.com.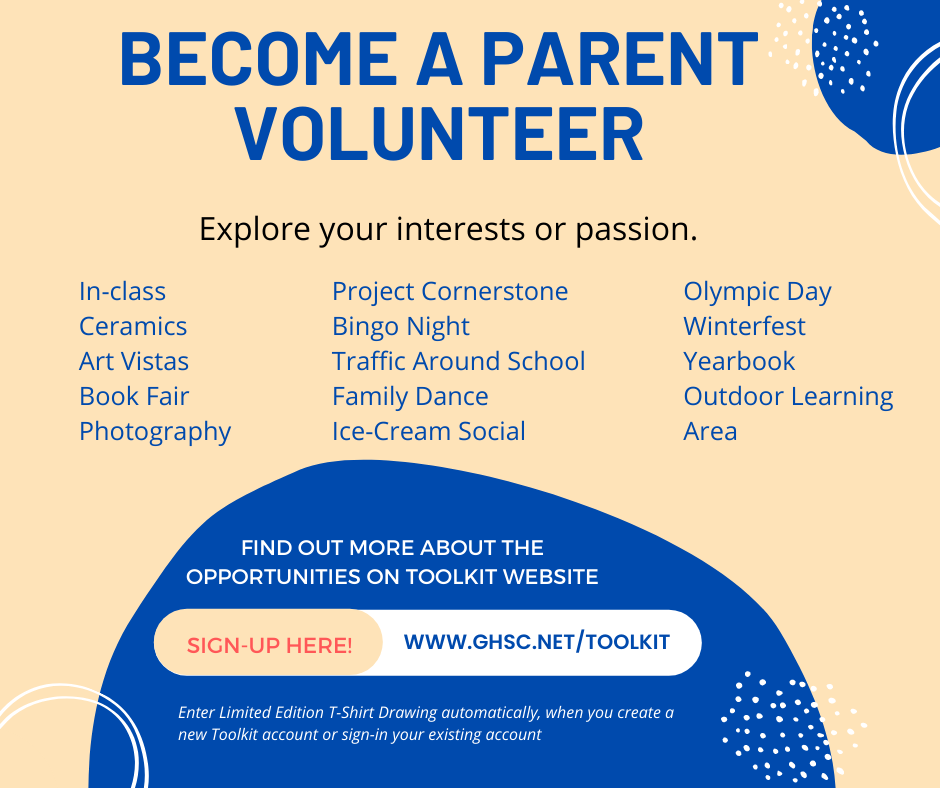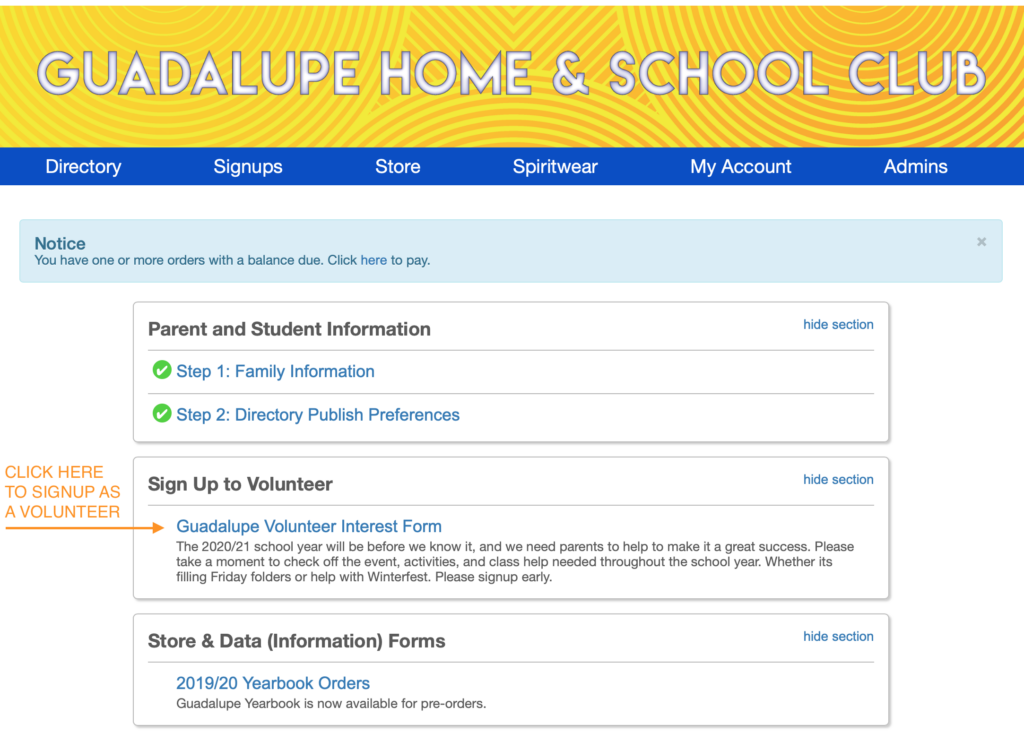 ---
VOLUNTEERING ON CAMPUS
If you are scheduled to volunteer on campus during school hours. Please check-in at the front office before entering campus. Please make sure you have no symptoms and be sure to fill out the online Health Check Form.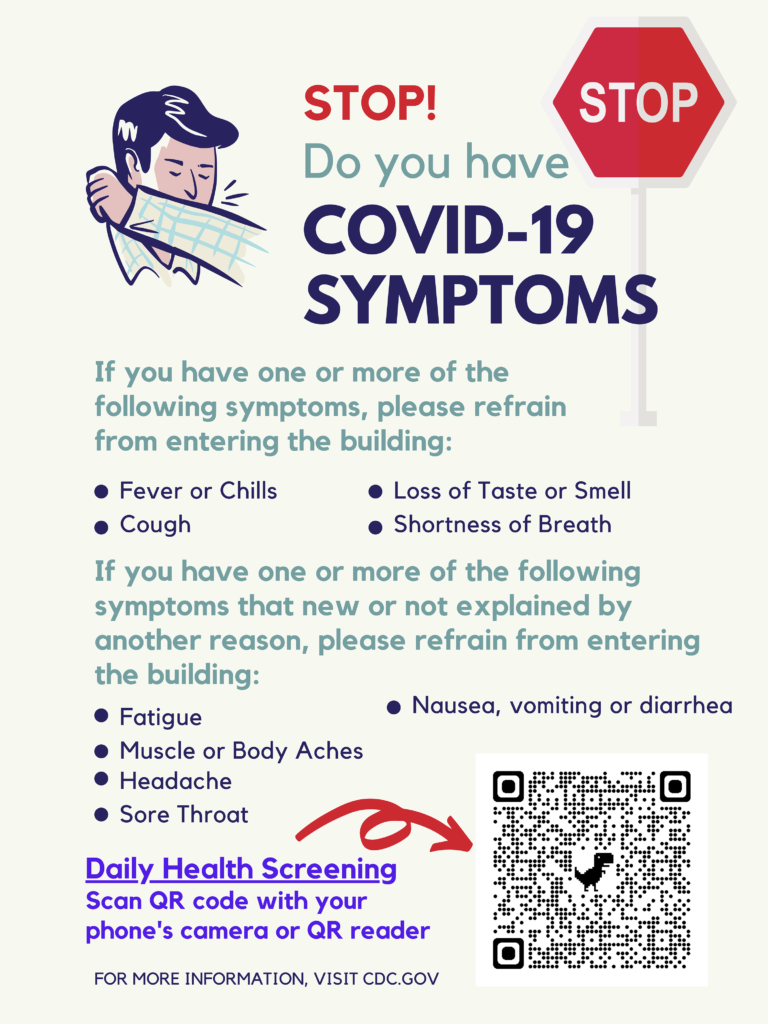 ---
EXTRA PROGRAMS
We run a LOT of extra programs at Guadalupe! Come help us make our school community special. Volunteering is a great way to meet other parents and build a caring environment for our kids.
Find out more details about each committee.
Contact information for committee chairs.
---
Thank you to all the Guadalupe Parents & Family that volunteered in 2021/2022
SaveSave
SaveSaveSaveSave
SaveSave
SaveSave
SaveSave