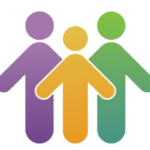 Guadalupe Elementary uses an online directory through the myschoolanywhere.com site that includes security features like SSL encryption and password encryption.
Our directory information is only available to other Guadalupe Elementary families and the Guadalupe Elementary staff. You may choose what information you would like to share with other Guadalupe Elementary families.
TO JOIN: Go to join.myschoolanywhere.com and enter the join code: Grizzlies
TO UPDATE FOR THE NEW SCHOOL YEAR: Go to myschoolanywhere.com and update your child's information.
If you have any questions or comments, please contact your GHSC Communications Coordinator (communications.ghsc@gmail.com) and they will be happy to help.
SaveSave
SaveSave