Father & Student Laser Tag Is Coming FAST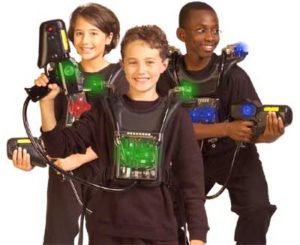 Happy to announce the host for the Father/Student Laser Tag event at Santa Clara Paintball has booked game for Saturday, March 4th @ 10AM.
Dads and kids will get to play 3 games over an hour of play time. Followed by Pizza and refreshments, along with a souvenir photo being taken. Spots for this great event are filling up, so be sure to reach out to your students friends to secure your spot.
For more information and to purchase your spot online at http://myschoolanywhere.com or email fundraising.ghsc@gmail.com to secure your spot. This class is a fundraiser with a large portion of your fee becoming a donation to the school.