Starting Arts & Guadalupe presents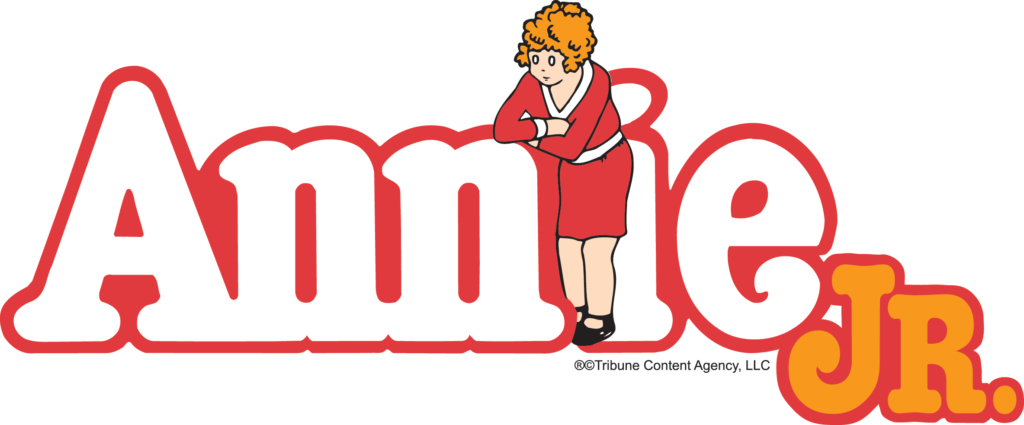 SHOW DATES (cast specific)
Thursday Performance Time, Feb 9th

Hooverville Cast = Show 4:30pm
Billionaire Cast = Show 7:30pm
Friday Performance Time, Feb 10th

Billionaire = Show 4:30pm
Hooverville = Show 7:30pm (SOLD OUT Again!)
Show Tickets
Seating for each show is first come, first seated, arrive early to grab a good seat. All tickets are general admission and final sale. Ticket refunds will not be available, but parents are welcome to post/sell tickets on the GHSC Facebook Group.
Showtimes and corresponding cast are listed below! (Scroll down to the cast list if you are looking for a certain performer.) Some shows may be sold out on the store but not noted here yet. If you have a question about tickets, please email brian_hk@icloud.com.
Thursday Performance Time, Feb 9th

Hooverville Cast = Show 4:30pm
Billionaire Cast = Show 7:30pm
Friday Performance Time, Feb 10th

Billionaire = Show 4:30pm
Hooverville = Show 7:30pm
PLAYBILL Ads
Post a special message to your favorite performer in the show PLAYBILL. For $10 you can post a 40 word max message to a performer in the show. Be sure to include their name in your message. All proceeds for Playbill Ads goes towards reducing performer fees for the school year. If you have a question about Playbill Ads, please email brian_hk@icloud.com.
---
CAST LISTS
Here is a complete list for each cast. Student's are listed with their first name and last initial for security reasons. If you have a specific question about a cast member, please email brian_hk@icloud.com.
BILLIONAIRE CAST
Alyson N.
Ashlyn M.
Ayden D.
Batul R.
Carolyn N.
Colin B.
Connor S.
Daniel T.
Deniz H.
Elina W.
Emanuel T.
Jenna M.
Johnny C.
JT C.
Judy E.
Justina M.
Kabeer B.
Liya M.
Lyla A.
Megha M.
Mira I.
Mishka D.
Nina P.
Nirvi U.
Pauline B.
Reyansh M.
Ruth N.
Ryan C.
Vidisha S.
Zoey H.
HOORERVILLE CAST
Adam P-H.
Adeline O.
Ajitesh S.
Akshita S.
Amelie V.
Aria A.
Avyay K.
Brendan F.
Cherry V.
Devin MI
Elena L.
Elle S.
Elyse M.
Ethan L.
Fiona F.
Haider R.
Hili A.
Hudson H.
Kaashvi S.
Karina S.
Landon T.
Lydia K.
Maanvi M.
Margot HK
Nethra P.
Sofia Z.
Susie V.
Tessa M.
Victoria F.
Vidhaan J.
---
CAST INSTRUCTIONS FROM THE DIRECTOR EMAIL
Hello Annie Casts!
Tech week is right around the corner! Here is all the important information you will need to know for the week ahead!
Tech Dates + Times
**Everyday of tech rehearsal is required for ALL performers. There are no early dismissals, late attendance or excused absence on these days. Parents, please remember to wait outside for dismissal. Any absences from Tech Week will result in dismissal from the Show!**
Monday, Feb 6th = 2:45pm-7:00pm
Tuesday, Feb 7th = 2:45pm-7:00pm
Wednesday, Feb 8th = 1:30pm-6:00pm
Showtimes
Thursday Shows, Feb 9th
Hooverville = Call Time 3:30pm, Show 4:30pm
Billionaire = Call Time 6:30pm, Show 7:30pm
Friday Shows, Feb 10th
Billionaire = Call Time 3:30pm, Show 4:30pm
Hooverville = Call Time 6:30pm, Show 7:30pm
Costumes and Underclothes – Attached is information from our costume department about underclothes, shoes, and hair. I have also spoken to the kids about the importance of having the proper underclothes and how our costume team gets to make the final call on what is approved or not approved for underclothes, shoes, hair and makeup. Students will need to have the proper underclothes on the first day of tech and bring them every day of tech rehearsal. Underclothes are REQUIRED to wear a costume provided by Starting Arts. If you do not come to tech week with proper underclothes, your performer will not be permitted to wear their assigned costume.
Please let me know if you have any specific costume questions so I can pass them onto our costumers Miss Marnie and Miss Italia.
What to Bring to tech week? – Everyday of tech students will need:
· A filled water bottle! Only water! It is important to stay hydrated.
· Script! Even though everyone is off book, everyone needs their script to run lines backstage and keep track of where we are in the show.
· Underclothes! Everyone is required to bring their own underclothes to wear under their costume such as a PLAIN t-shirt or tank top (no designs) and shorts like gym shorts, bike shorts or dance shorts (no cargo shorts). More information about costume/hair/underclothes below.
· Dinner and Snacks! Parents, it is your job to send your students with enough food and a healthy dinner during tech week. There is no dinner drop off time during tech rehearsal. I suggest packing your child with dinner to bring to tech or dropping off at 2:30-2:40 before tech rehearsal starts.
· No technology allowed! Please remind your performers that rehearsal rules still apply during tech week, which means we will not allow the use of technology in rehearsal like chrome books, phones, smart devices, etc. Please leave those at home.
Behavior expectations – Friendly reminder to all cast members that any kind of behavioral issues will not be tolerated during tech week. Performers are to respect one another, respect all parent volunteers and Starting Arts staff members. If we have any issues with student behavior during tech week, parents will be notified during and will be asked to come pick their child up and could potentially be dismissed from the show. Since my team and I have had to talk to several cast members recently about behavior during rehearsal, I want to make it 100% clear that this week will be long for all involved and we want to make sure it is a positive experience for everyone. So please help us remind our performers every day to have their best focus, limit distractions and put their best foot forward so we can make our show amazing!
Dressing Room Rules!
Here are a few ground rules in the dressing room set by our costume team, which I will also reiterate to students prior to Tech Week.
· Only water is allowed – no colored drinks or red juice. Please use a sealable bottle with a small opening so water doesn't splash on the microphones.
· Snacks/dinner eaten during rehearsal should be "clean" and not messy (no candy, jelly, spaghetti sauce, soup, Cheetos, potato chips, cupcakes,etc). Better foods: crackers, cheese, carrots, trail mix, apple, ham sandwich (for example). On show nights, please eat before the show since we will not allow food backstage.
· Bring a jacket, towel, or large shirt to put over costume if there for tech week dinner breaks.
· Please treat all costume pieces with respect – make sure to sit on a clean chair (not the floor), keep hats or accessories safe from damage, no horseplay.
· Each costume piece must be placed on a hanger or in a bin before leaving rehearsal.
· No visitors or unapproved parent helpers are permitted in the dressing room during tech week or shows. If a parent is volunteering, please check in with Theresa, Brian or the costumer upon arrival. After the show, parents and family need to wait in the auditorium to pick up students and will not be permitted in the dressing room or backstage (even if they were a parent volunteer). Please respect students who are in underclothes and changing by waiting away from the dressing room or asking any Starting Arts Staff member to retrieve your student.
· No photography or videos in the dressing room.
· Just like rehearsals, technology is not permitted backstage during tech week and shows (apple watches, chrome books, phones, headphones, etc). Students should be following along in their scriptand listening for their cues backstage to not miss an entrance!
· Use indoor voices & nice conversations – your microphone may be live!
---
Guadalupe is excited to have our Grizzlies on stage this winter, performing in Starting Art's ANNIE jr. This show has so many amazing roles for all students. Listed below are the key dates for this production along with the participtaiton fee for each performer. The grade requirement for this production is your student must be currently in 3rd/4th/5th grade.
SHOW INFO
Casting Grades: 3rd / 4th / 5th
Registration Dates: 10/01/22
Poduction Start Date: 10/18/22
Audition Date: 10/18/22
Rehearsal Dates & Times: Tuesdays AND Thursdays, 2:40-4:10pm
Mandatory Rehearsal Dates: ATTENDENCE IS REQUIRED

Monday, Feb 6th @ 2:45pm-7:00pm
Tuesday, Feb 7th @ 2:45pm-7:00pm
Wednesday, Feb 8th @ 1:30pm-6:00pm

Performance Dates: February 9, 2023 & February 10, 2023

Thursday Performance Time, Feb 9th

Hooverville Cast = Call Time 3:30pm, Show 4:30pm
Billionaire Cast = Call Time 6:30pm, Show 7:30pm

Friday Performance Time, Feb 10th

Billionaire = Call Time 3:30pm, Show 4:30pm
Hooverville = Call Time 6:30pm, Show 7:30pm
Meet the Show Director: Therea Hoyer
Teresa is not only member of the Starting Art team, she is also an instructor and choreographer for Dance Attack!
---
SHOW REGISTRATION
ANNIE REGISTRATION IS CLOSED
Registration for ANNIE begins 10/1/22.
The show is ~ first registered, first casted. The earlier you register the stronger the chance your spot in the show is secured.
There is a strong liklihood the show will have two casts, which students will have strong chance for featured role with lines.
Once the show hits it max number performers, subsequent students will be placed on waitlist.
All performer fees are due at time of registration. NO EXCEPTIONS. If your student would like to receive financial assistance, please contact the principal directly and they will speak with show production team.
Only registered performers will be allowed to audition. NO WALK-INS ACCEPTED.
If you perfromer is not happy with their part, or chooses to drop out of the show, NO REFUNDS WILL BE ISSUED.
Rehearsal Conflicts: If your performer has to be absent, leave early or arrive late on a rehearsal day. Please contact the director for approval.
Rehearsal Attendance: Performers are allowed two pre-approved absences during the rehearsal schedule. This does not include illness absences. If your performers absences have exceed two days, they run the risk of being removed from the cast by the director. This might seem extreme but consider the additional attention your performer will need to get caught up with staging and direction they missed. That time is taken away from the other performers.
Illness Absence: If your student has fallen ill on the date of a scheduled rehearsal. Please email the directory as soon as you can about the absence.
Mandatory Rehearsal Attendance: Performers are required to attend all mandatory rehearsals listed above. If your student misses one of the dates or leaves early. They will be removed from the show. Due to insurance guidelines, performers have to be present to receive proper training on the new stage and all set items.
---